by Fort Worth Voice (D'Lytha Myers)
Google+
Google+
As a singing teacher, I work with my voice students on their audition books. (I have already mentioned needing a binder and matte sheet protectors in another "Fort Worth voice lesson" blog entry.) One of the keys to having a successful Musical Theatre audition book, is having clearly marked cuts of your Broadway songs. If you do not have an online vocal coach or music instructor in your local area that you are working with, you can follow the advice in this blog entry and create your own unique Broadway songbook.
You should first determine what cutting of the song you wish to perform. Is it going to be 16 bars? 32 bars? Verse and a chorus?
If you want to have a few cuttings available, depending on all of the different situations that may arise, then I advise you to make a few copies of the music. It is confusing to the pianist to see different cuttings, with words like "STOP" written down when you don't really want them to stop (that was just a different cutting).
Clearly mark where to begin your song, where to end your song, and any tempo changes throughout the selection. I recommend a permanent marker so that it won't be missed. I also advise you to highlight anything of importance.
Pretend that you will not be allowed to speak to your accompanist, so they must be able to follow your instructions on the sheet music.
Below are some examples of cuttings.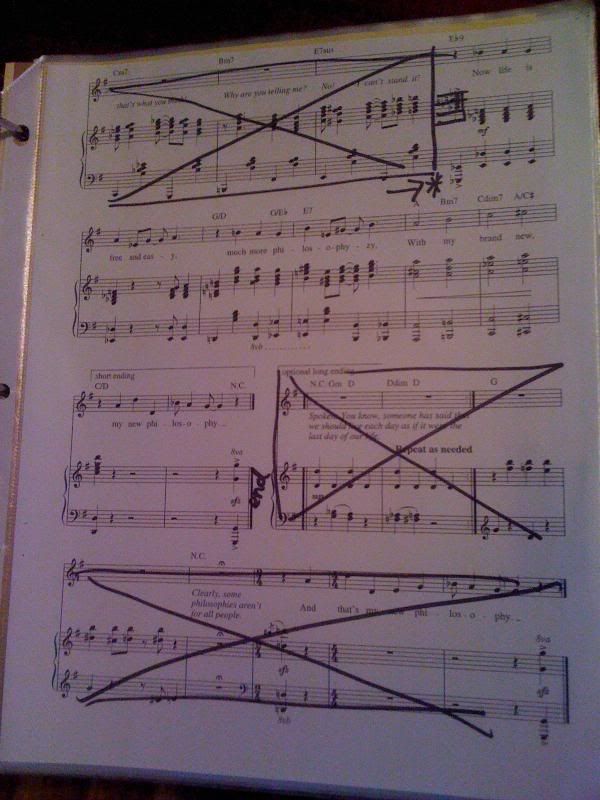 This cutting is a good cutting. It is clearly marked and the pianist would know what to do. The only thing that would make this selection better would be to add a highlighter to some of the important sections.

This is a great cutting example with highlighted parts. The thing that would improve this cutting would be to go back with a permanent marker over the pen.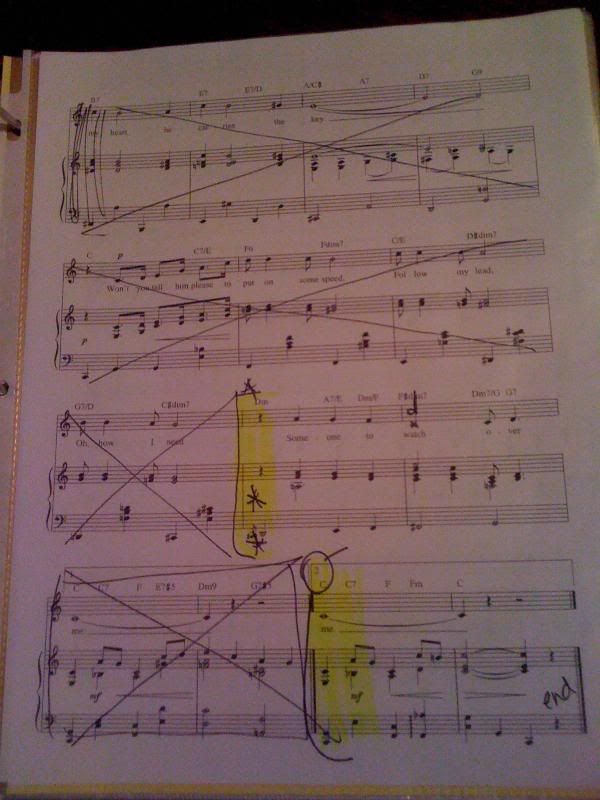 Another excellent example of how to cut your music.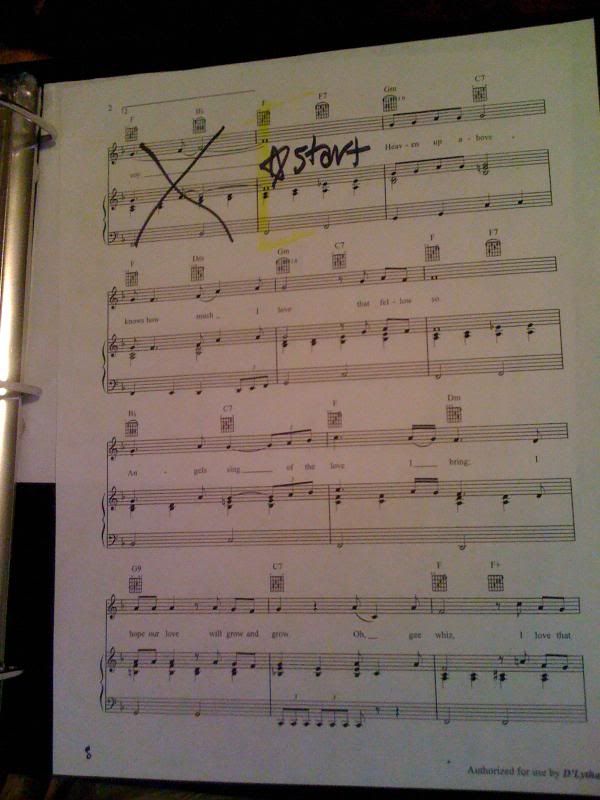 Yet again, a great example.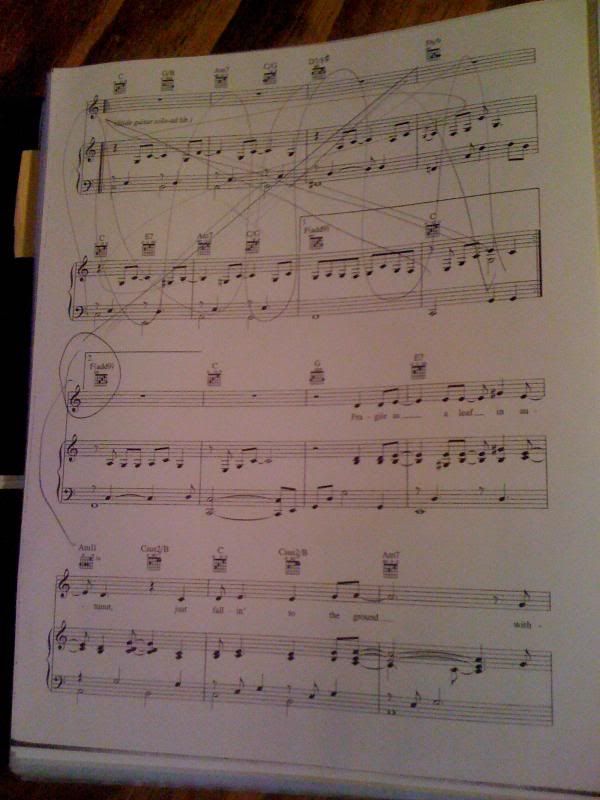 This is a bad example. It is sloppy and unclear.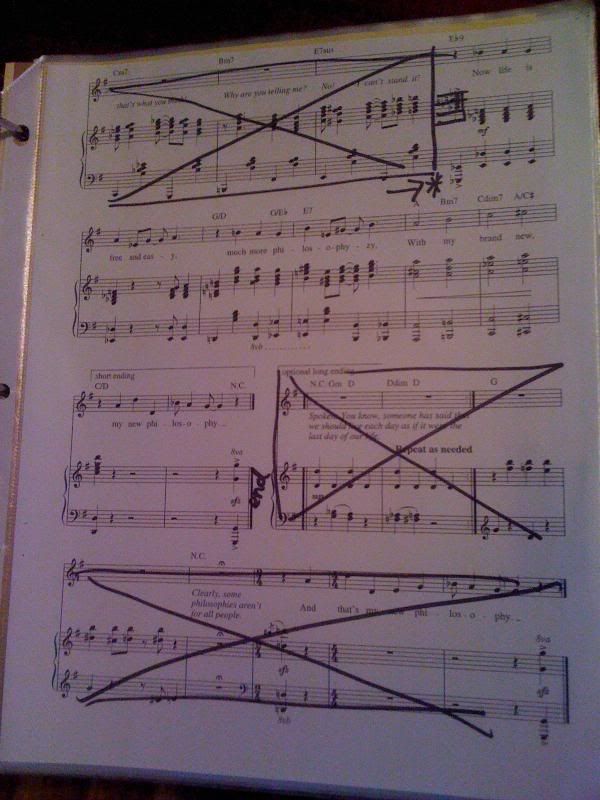 Another good example of how to cut a musical selection. You could add some highlighted sections to make it even better.
If you would like some advice on cutting your music, or to set up a Fort Worth voice lesson or an online voice lesson, please e-mail dlytha@dlytha.com! Or feel free to leave some comments on this page and I will answer them accordingly. Thank you!